Alexander Georgiou
BA, BCL
Examination Fellow since 2019
My research spans philosophical and doctrinal concepts in private law. My doctoral thesis explores the philosophical concepts which underpin 'performance-based remedies', as well as the scope and availability of those remedies in the positive law. Beyond my doctoral work, I take a broad interest in the laws of contract, tort, trusts, and unjust enrichment, and am also interested in wider questions of moral and political philosophy in the context of the law and civil justice systems. I am also interested in the intersection of linguistics and law.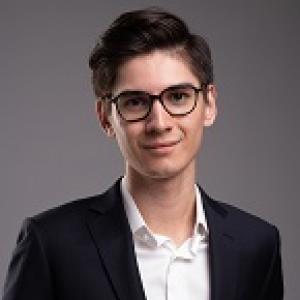 Postgraduate (BPTC) at BPP University, London (from 2019 to 2020)
Postgraduate (BCL) at Brasenose College, Oxford (from 2018 to 2019)
Undergraduate (BA, Jurisprudence) at Brasenose College, Oxford (from 2014 to 2017)
Remedies in private law
The law of obligations
The law of trusts
A Georgiou, 'Taking trusts seriously' (2021) 137 Law Quarterly Review 305.
A Georgiou, 'What's "unjust" about unjust enrichment: an answer at last?' [2021] Lloyd's Maritime and Commercial Law Quarterly 63.
A Georgiou, 'In defence of Sempra' [2019] Lloyd's Maritime and Commercial Law Quarterly 38.
A Georgiou, 'Marr v Collie: The ballooning of the common intention constructive trust' (2019) 82 Modern Law Review 145.
I offer undergraduate tutorials in contract, tort, and trusts law.
I offer lectures and seminars on the Commercial Remedies and Restitution of Unjust Enrichment BCL options.
Temple Chambers BCL Scholar (2018).
Martin Wronker Prize (2017).
Gibbs Prize, Proxime Accessit (2017).