The Library at All Souls College is, like all Oxford college libraries, an independent institution. Unlike most other college libraries, however, current members of the University of Oxford and other researchers are welcome to apply to join the Library as Readers; this applies to both undergraduates and graduates, as well as to fellows, tutors, and researchers from other colleges, departments, and institutions. 
The Library will reopen to registered Readers on the Monday of 0th week, Michaelmas term (2nd October, 2023). Registered Readers who wish to continue using the Library must renew their access every academic year, but do not need to reapply:  
For those Readers with a University of Oxford affiliation, please click here for the renewal form. 
For those Readers without a current University of Oxford affiliation, please click here for the renewal form. 
 A registered Reader with a new Bodleian/University card will need to book an appointment for their card to be added to the Library's door access system.
For information about making special collections appointments, or single appointments to see modern books, please see the Book Request section of the website.
Open Day for Oxford Students
The Library will be open to all Oxford students on Wednesday, 11th October 2023, 10am-12am and 1pm-5pm. No booking required, but students must show their University card. Please note that no food and drink are allowed in the Library. Photography will be allowed in the Library for this day only.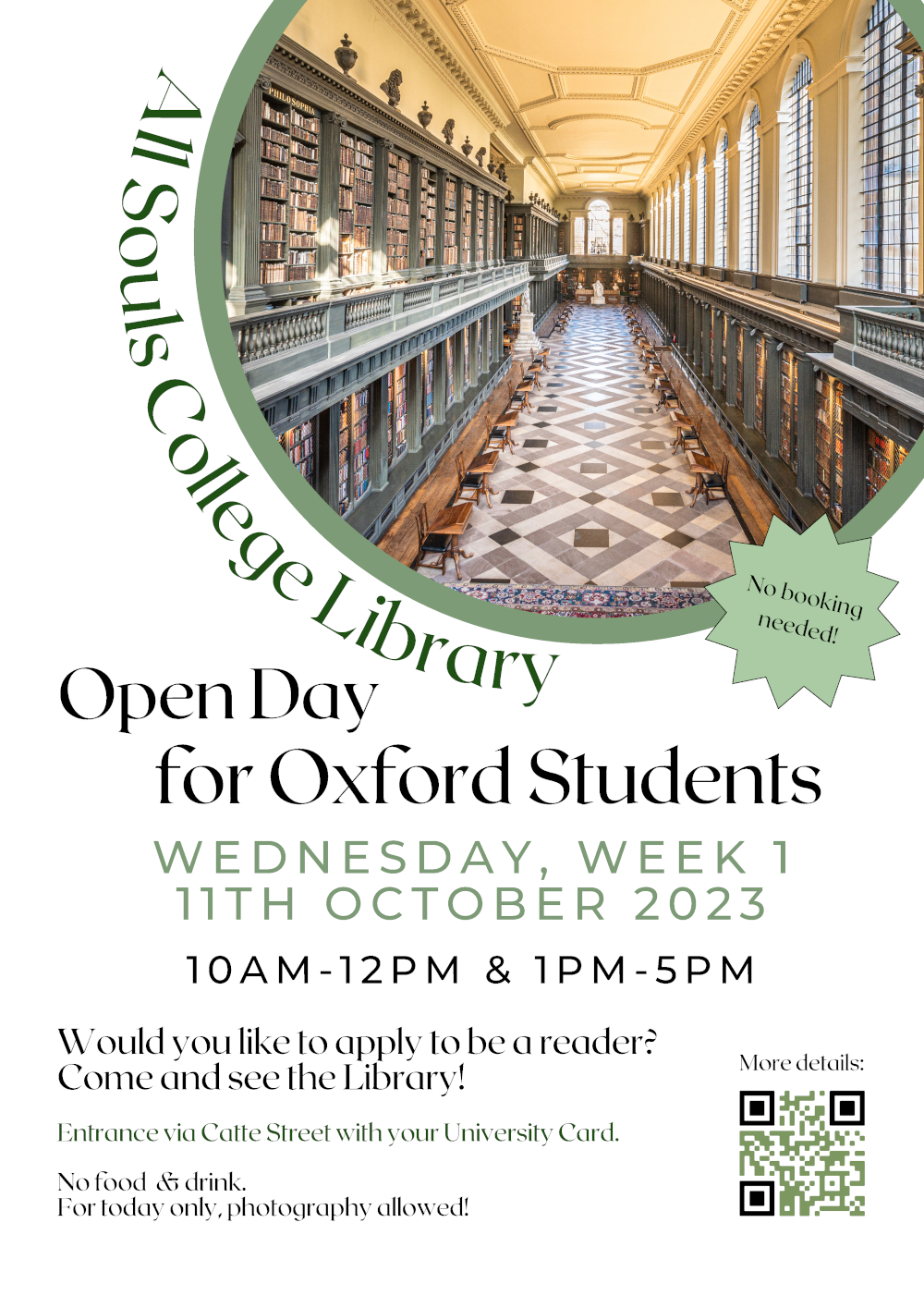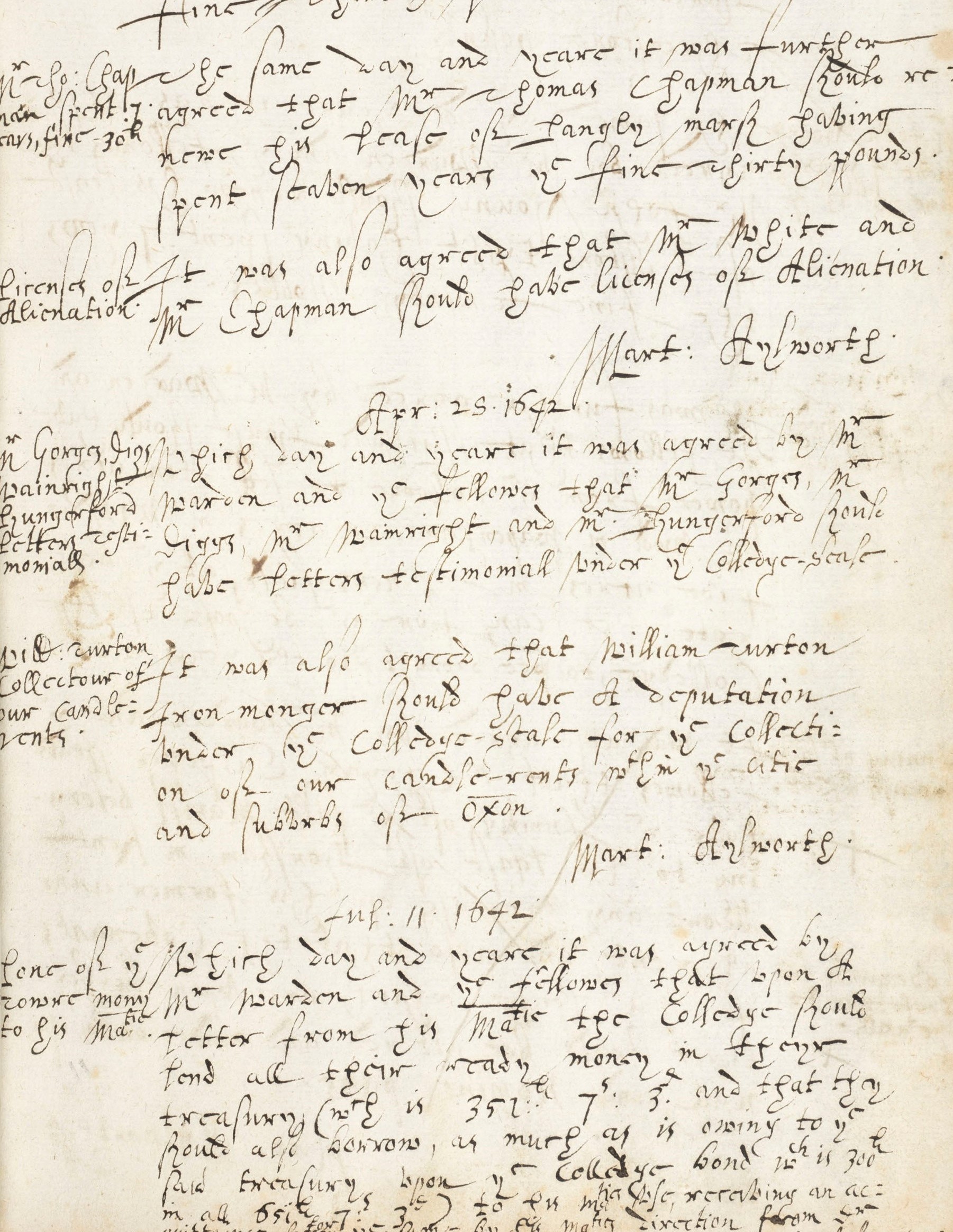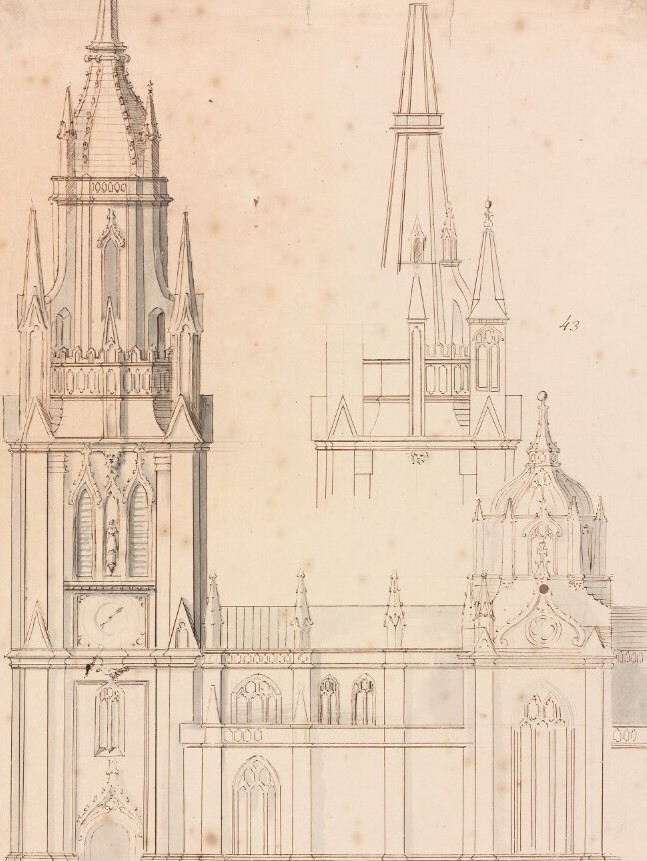 From Our Collections
After the death of Sir Christopher Wren's son, the College acquired almost half of the extant drawings, representing the full spectrum of Wren's career, including his work for the church, the crown, and the universities.