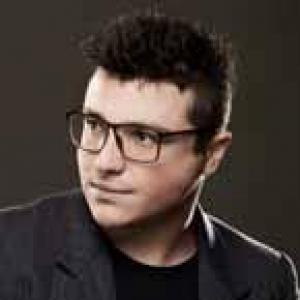 Dr Claudio Sopranzetti
BA, MA, PhD
Quondam Fellow since 2019
My research interests sit at the nexus of theorisations of capitalism, urbanism, and social movements. In particular, I am concluding an ethnographic project on urban mediators and political participation in contemporary Thailand while beginning a new exploration on African traders in Southeast Asia and responses to the economic crisis in Italy.
Post-Doctoral Research Fellow, All Souls College (from 2013 to 2019)
Post-Graduate, Harvard University (from 2006 to 2013)
Undergraduate, University of Rome, 'La Sapienza' (from 2003 to 2005)
Social anthropology
Urbanism and social movements in the global south
Thai studies
Politics of everyday life
History of capitalism
Awakened: an Ethnographic Graphic Novel, under negotiation with University of Toronto Press.
The Owners of the Map: Motorcycle Taxis Drivers, Mobility, and Politics in Bangkok, University of California Press, 2017.
Red Journeys: Into the Thai Red Shirt Movement University of Washington Press and Silkworm Books, 2012 (reviewed in Anthropological Quarterly [86: 2, 635-640], Journal of Contemporary Asia [43:2, 381-383], Bangkok Post [May 18 2012], Prachatai [February 23 2013]).
The Tightening Authoritarian Grip on Thailand, Current History, Vol.116, No.791, 2017.
Framed by Freedom: Emancipation and Oppression in post-Fordist Thailand, Cultural Anthropology, Vol.32, No.1, 2017.
Thailand's Relapse: The Implications of the May 2014 Coup, Journal of Asian Studies, Vol.75, No.2, 2016.
Political Legitimacy in Thailand, Cultural Anthropology Hot Spot, 2014.
Introduction to Thailand Hot Spot, Cultural Anthropology Hot Spot, 2014 (co-edited with Eli Elinoff, Felicity Aulino, and Ben Tausig).
The Owners of the Map: Motorcycle Taxi Drivers and Time/Space Decompression in Thai Street Protests, City and Society, Vol.26, No.1 (2014) – Awarded the 2012 SUNTA Graduate Essay Prize.
(Im)mobilizing Bangkok, Anthropology News, Vol.54, No.4, 2013.
Provincilizing Bangkok: Isan from 'not yet' to 'now', South East Asia Research, Vol.20, No.3, 2012 (co-edited with Eli Elinoff).
Burning Red Desires: Isan Migrants and the Politics of Desire in Contemporary Thailand, South East Asia Research, Vol.20, No.3 2012.
Angkor Wat: Restoration Practices and Symbolic Uses, Meridiana, Vol.56, No.1, 2010 (in Italian).
Cars and Carts: Marketing, Circulation, and Fluidity in Bangkok's Central Business District, International Journal of Thai Studies, Vol.23, No.1, 2009.
Mass Politics and Red Shirts, editor, The Routledge Handbook of Contemporary Thailand, Routledge, forthcoming.
Competing Powers: Thai politics since 1932, Pavin Chachavalpongpun, ed. Coup, King, Crisis: Thailand's Troubled Politics and the Royal Succession, Stanford University Press, forthcoming.
Mobilizing and Immobilizing the City, Setha Low, ed. Routledge Handbook of Anthropology and the City: Engaging the Urban and its Future, Routledge, forthcoming.
The Politics of Simplification, Richard Sennet, ed., Designing Politics: The Limits of Design, LSE, 2016.
Stanley Tambiah, John McGee and Richard Warms, eds. Theory in Social and Cultural Anthropology: An Encyclopedia. SAGE Publishers, Sage Publications, 2013.
From Love to Fear: the Rise of King Vajiralongkorn, Al-Jazeera, 11th April 2017.
Will Bangkok Prove Greater than Those who Would Remake It?, Khaosod, 14th April 2017.
Thailand Under the Junta: Paranoia and Conspiracy, Al-Jazeera, 22nd July 2014.
Review of Gramsci's Common Sense: Inequality and its Narratives by Kate Crehan, Anthropological Quarterly, Vol.90, No.4, 2017.
Review of Interrupted Revolutions: Farmers, Students, Law, and Violence in Northern Thailand by Tyrell Haberkorn, Journal of Southeast Asian Studies, Vol.44, No.1, 2013.
Oxford Fell Fund Research Grant.
Kyoto CSEAS Visiting Research Fellowship.
All Souls Public Life Research Grant.
Oxford All Souls Post-Doctoral Research Fellowship.
Society for Urban, National, and Transnational Anthropology (SUNTA) Graduate Essay Prize (2012).
Cora-DuBois Dissertation Writing Fellowship, Cora-Dubois Foundation (2012).
Graduate Society Dissertation Completion Fellowship, Harvard University (2012).
Research Grant, William E. Braden 1941 Fund, Harvard Asia Center.
Summer Research Grant, Teschmacher Fund, Harvard Asia Center.
Research Grant, Geographic Analysis Center, Harvard University.
Merit-Time Fellowship, Harvard University (2011).
Dissertation Fieldwork Grant, Wenner-Gren Foundation (2009).
International Dissertation Research Fellowship, Social Science Research Council (2009).
Sheldon Dissertation Fellowship, Harvard University.
ENITS Fellowship, Chulalongkorn University.
Pre-dissertation Fellowship, Harvard Asia Center.
Distinction of Excellence for General Exams, Harvard University.
Language Development Grant, Harvard Asia Center.