Dr Ellen Clarke
BA, MA, PhD
Quondam Fellow since 2017
I am a philosopher of biology. My work explores the metaphysics and epistemology of biological science, especially the ontology of the living world. In particular, I have written about levels of selection and the problem of defining biological individuals. I am especially interested in social evolution and in evolved relations between parts and wholes, from bacteria to plants to people. My current activities include an investigation of microbial ontology; a project that brings together philosophers and zoologists to think about the relation between inheritance systems and cooperation; and some musings on political philosophy from the perspective of the evolution of cooperation literature.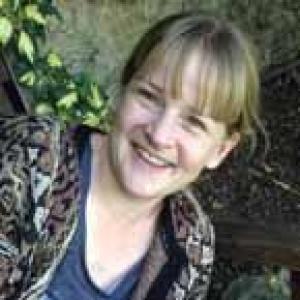 Lecturer in Philosophy, University of Leeds (from 2017)
Post-Doctoral Research Fellow, All Souls College (from 2011 to 2016)
Post-Doctoral Fellow, Konrad Lorenz Institute for Evolution and Cognition Research, Vienna (from 2010 to 2011)
Postgraduate, University of Bristol (from 2005 to 2010)
Undergraduate, University of Leeds (from 2000 to 2003)
Biological individuality
Game theory
Major transitions
Levels of selection
Philosophy of science
Evolution
Philosophy of biology
'Anarchy, Socialism and a Darwinian Left', in 'Studies in the History and Philosophy of Science Part C', Studies in History and Philosophy of Biological and Biomedical Sciences, vol. 37, No. 1, (March 2006), 136-50.
'The Problem of Biological Individuality', in Biological Theory 5(4), 2010, 312-25.
'Plant individuality and multilevel selection theory', in Kim Sterelny and Brett Calcott (eds), The Major Transitions Revisited (Cambridge, MA: MIT Press, 2013).
'Plant individuality: A solution to the demographer's dilemma' in Biology and Philosophy 27(3), 2012, 321-61.
(with Samir Okasha), 'Species and Organisms: What are the problems?' in Philippe Huneman and Frederic Bouchard (eds.) From Groups to Individuals (Cambridge, MA: MIT Press, 2013).
'The multiple realizability of biological individuals' in Journal of Philosophy CX(8), 2013, 413-35.
'Origins of evolutionary transitions' in Journal of Biosciences 39(2), 2014, 303-17.