Dr Erik Panzer
MASt, PhD
Fifty-Pound Fellow since 2021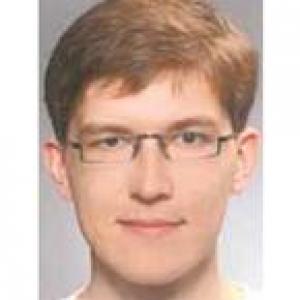 Fifty-Pound Fellow, All Souls College (from 2021)
Post-Doctoral Research Fellow, All Souls College (from 2015 to 2020)
CNRS, Institute des Hautes Études Scientifiques (from 2014 to 2015)
Postgraduate, Humboldt-Universität zu Berlin (from 2010 to 2014)
CASM (Part III), University of Cambridge (from 2009 to 2010)
Undergraduate, Freie Universität Berlin (from 2008 to 2009)
Undergraduate, Brandenburgische Technische Universität Cottbus (from 2006 to 2008)
Quantum field theory and number theory
'Algorithms for the symbolic integration of hyperlogarithms with applications to Feynman integrals', Computer Physics Communications 188 (2015), 148–166.
'On hyperlogarithms and Feynman integrals with divergences and many scales', Journal of High Energy Physics, 2014, 71.
'On the analytic computation of massless propagators in dimensional regularization', Nuclear Physics, Section B 874 (2013), 567–593.
Foreign Exchange Scholarship from Studienstiftung (from 2009 to 2010).
College Prize, 'Retrospective Title of Scholar 2009/10' (2008).