Dr Jonathan Katz
MA, DPhil
Quondam Fellow since 2017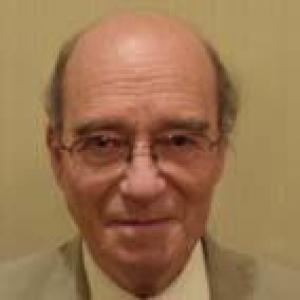 University Public Orator (from October 2016)
Two-Year Fellow, All Souls College (from 2014 to 2017)
Supernumerary Fellow, St Anne's College, Oxford (from 2013)
Lecturer in Classics, Brasenose College, Oxford (from 2011)
Lecturer in Classics and Sanskrit, St Anne's College, Oxford (from 2010)
Master of the Queen's Scholars and Master in Classics, Modern Languages (German) and Philosophy (till 2003) and Head of Classics (from 2003), Westminster School (from 1987 to 2010)
Visiting Fellow, All Souls College, Oxford (from 2004 to 2005)
Visiting Fellow of the Humanities Council, Princeton University (1991)
Consultant to the Oriental Department, Bodleian Library (from 1987 to 2003)
Junior Research Fellow and Research Fellow (from 1987), Wolfson College (from 1985 to 2010)
Head of the Indian Institute Library and Senior Assistant Librarian, Bodleian Library (from 1977 to 1987)
Assistant Master in Classics and German, Westminster School (from 1975 to 1977)
South Asian music and musicology
Comparative study of musical cognition
Latin, Greek, and Sanskrit language and literature
'South Indian Music', in Classical Music Systems, ed. Michael Church (Woodbridge: Boydell and Brewer, forthcoming, 2014/2015).
'Rāgas, Mood and Representation', in The Routledge Companion to Music and Visual Culture, eds. T. Shephard and A. Leonard London (London: Routledge, 2014).
(trans.), Hotel Savoy, by Joseph Roth (London: Hesperus Press, 2013).
'Early Latin Literature', 'Roman Drama', 'Early Greek Philosophy', and 'Philosophical Writing', in Classical Literature: an Introduction, ed. N. Croally and R. Hyde (London: Routledge, 2010).
(trans.), 'Who is the Traitor' and 'Not Too Far' – two stories in 'The Madwoman on a Pilgrimage', by J.W. von Goethe [from Wilhelm Meisters Wanderjahre] (London: Hesperus Press, 2010).
Council Member, The Hellenic Society (from 2010)
Governor, The West London Free School (from 2010)
Governor, The Music Therapy Charity (Head of the Research Funding Committee) (from 2008 to 2014)
Council Member, South Asian Society (1998–2002)