Dr Judith Scheele
MA, MSc, DPhil
Quondam Fellow since 2017
My research focuses on trade, mobility and interdependence in Algeria, northern Mali and, more recently, northern Chad. My aim is to understand the local through the many ways in which it is connected to the outside, and thereby to develop a comparative framework for the study of the Sahara as a region. As part of this larger research project, I am currently working on a book-length study of Faya-Largeau, the main town in northern Chad. I am also involved in a collaborative project on the anthropology and history of non-state law.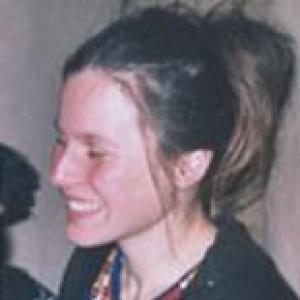 Post-Doctoral Research Fellow, All Souls College (from 2009)
Fellow by Examination, Magdalen College (from 2006 to 2009)
Postgraduate, Linacre College, and Institute of Social and Cultural Anthropology, University of Oxford (from 2001 to 2005)
Arts Administrator/Producer in Ivory Coast and Mali (from 1998 to 2001)
Undergraduate, University of Rennes, France (to 1999)
Social Anthropology
North and West Africa (Algeria, Mali, and Chad)
Sahara
Smugglers and Saints of the Sahara: Regional Connectivity in the Twentieth Century (Cambridge: Cambridge University Press, 2012).
Village Matters: Knowledge, Politics and Community in Kabylia (Algeria) (Oxford: James Currey, 2009).
(ed. with Paul Dresch) Legalism: Rules and Categories (Oxford: Oxford University Press, 2015)
(ed. with Fernanda Pirie) Legalism: Community and Justice (Oxford: Oxford University Press, 2014).
(ed. with James McDougall) Saharan Frontiers: Space and Mobility in Northwest Africa (Bloomington: Indiana University Press, 2012).
'The Libyan connection: settlement, war, and other entanglements in northern Chad', Journal of African History 57/1 (2016), 1-20.
'The values of 'anarchy': moral autonomy among Tubu-speakers in northern Chad', Journal of the Royal Anthropological Institute 21/1 (2015), 32-48.
(with Julien Brachet) 'Fleeting glory in a wasteland: wealth, politics, and autonomy in northern Chad', Comparative Studies in Society and History 57/3 (2015), 723-52.
Publications (PDF)
Evans-Pritchard Lectureship, All Souls College (2009)
British Academy Small Research Grant for Fieldwork in southern Algeria and Mali (2008).