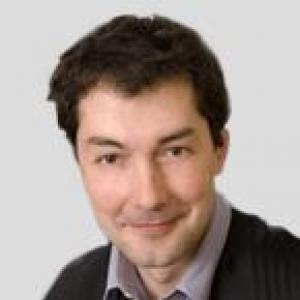 Dr Magnus Ryan
University Lecturer in History, University of Cambridge
Fellow of Peterhouse, Cambridge
BA, MA, PhD
Quondam Fellow since 2014
Magnus Ryan spent the last year working on kingship and territory in medieval law, pursuant to his book on Roman law and medieval political thought, principally in French and Italian sources. He spent September in the Archives Nationales de France and a week at Easter in the Dipartimento di studi storici of the University of Milan, collaborating with Professore Andrea Gamberini and lecturing to the graduate research seminar there. He has worked principally in Cambridge and All Souls; he continues to direct studies in Peterhouse.
Quondam Fellow, All Souls College (from 2014)
Fifty-Pound Fellow, All Souls College (from 2000 to 2014)
University Lecturer in History, The Warburg Institute, School of Advanced Studies, University of London (from 1999 to 2006)
Post-Doctoral Research Fellow, All Souls College (from 1994 to 1999)
Junior Research Fellow, St John's College, Cambridge (from 1991 to 1994)
Stipendiary Fellowship at Max Planck Institut für Europäische Rechtsgeschichte, Frankfurt a.M. (1993, 1991-2 (also 1990))
Undergradate and Postgraduate, Queens' College, Cambridge (from 1985 to 1990)
History of political ideas in the medieval period
Law and politics in medieval Europe
'Zur Tradition des langobardischen Lehnrechts', in G. Dilcher and D. Quaglioni (eds), Die Anfänge des öffentlichen Rechts, 2. Von Friedrich Barbarossa zu Friedrich II., (Bologna/Berlin, 2009), pp. 225-245.
'Widerstandsrecht und Lehnswesen', in Wissen, Gewissen und Wissenschaft im Widerstandsrecht (16.–18. Jh.) /Sapere, coscienza e scienza nel diritto di resistenza (XVI–XVIII sec.), ed. K-H. Lingens and A. de Benedictis (Studien zur europäischen Rechtsgeschichte 165, Frankfurt am Main 2003), pp. 49-80
'Rulers and Justice, 1200-1500', in The Medieval World, ed. P.A. Linehan, J.L. Nelson (London 2001), pp. 503-517
'Bartolus of Sassoferrato and Free Cities', Transactions of the Royal Historical Society (2000), pp. 65-89
'The Oath of Fealty and the Lawyers' in Politische Ideen im Mittelalter. Theorie und Wirklichkeit der Macht (Veröffentlichungen des Max Planck Instituts für Geschichte), eds. J. Canning, O.-G. Oexle (1999), pp. 209-226
'Ius Commune Feudorum in the Thirteenth Century', in … Colendo iustitiam et iura condendo… Federico II Legislatore del Regno di Sicilia nell'Europa del Duecento. Per una storia comparata delle codificazioni europee, ed. A. Romano (Rome 1997), pp. 51–65.
History of political ideas from Plato to c. 1700
General European medieval history 900–1500
AHRC National Bid Scheme: 'Legal Sources and the Historian' (from 2005 to 2006).