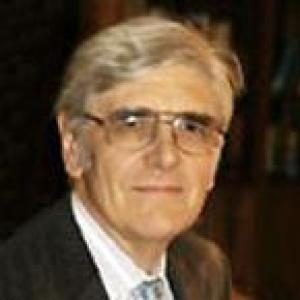 Edward Mortimer
CMG, MA, DLitt (Hon)
Distinguished Fellow from 2013 to 2021
22 December 1943 - 18 June 2021
Distinguished Fellow, All Souls College (from 2013 to 2021)
Senior Vice-President and Chief Programme Officer (from 2007 to 2012), then Senior Program Advisor (2012 to 2021), Salzburg Global Seminar
Two-Year Fellow, All Souls College (from 2006 to 2008)
Chief Speechwriter, Executive Office of the Secretary-General and, additionally, Director of Communications (from 2001), United Nations (from 1998 to 2006)
Honorary Professor, University of Warwick (from 1993 to 1998)
Research Associate, International Institute for Strategic Studies, London (from 1990 to 1991)
Foreign Affairs Commentator, Financial Times (from 1987 to 1998)
Two-Year Fellow, All Souls College (from 1984 to 1986)
Senior Associate, Carnegie Endowment for International Peace, New York (from 1980 to 1981)
Assistant Paris Correspondent (1967–70) and Foreign Specialist and Leader-Writer on Middle Eastern and Mediterranean Affairs (1973–85), The Times
Prize Fellow, All Souls College (from 1965 to 1972)
Undergraduate, Balliol College, Oxford (from 1962 to 1965)
Politics
Contemporary history
'Europe's future: 1814, 1914 – or something completely different?' (Inaugural Palliser Lecture, House of Lords, 3 February 2014).
(co-editor) People, Nation and State: the Meaning of Ethnicity and Nationalism (London: I.B. Tauris, 1999).
A Few Words on Intervention (London: John Stuart Mill Institute, 1995).
European Security after the Cold War (London: Brassey's for the International Institute for Strategic Studies, 1992).
The World That FDR Built: Vision and Reality (New York: Scribner's, 1989).
The Rise of the French Communist Party, 1920-1947 (London: Faber and Faber, 1984).
Faith and Power: The Politics of Islam (London: Faber and Faber, 1982).
France and the Africans, 1944-1960: A Political History (London: Faber, 1969).