Professor Cécile Fabre
MA, DPhil, FBA
Senior Research Fellow since 2014
My current research looks at the ethics of the transition from war to peace. I am currently finishing a research monograph which addresses (amongst others) questions such as the ethics of ending wars, what constitutes a just peace settlement, whether we are morally obliged to punish war criminals, and whether and how we should commemorate wars. I am also developing a few smaller projects – including one on prisoners' rights, and another one on the question of self-forgiveness.
Contact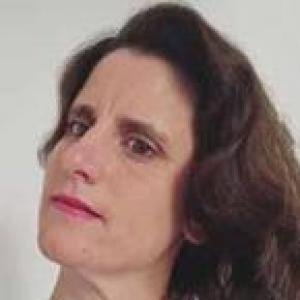 Senior Research Fellow, All Souls College (from 2014)
Professor of Political Philosophy, University of Oxford and Tutor and Fellow (CUF) in Philosophy, Lincoln College, Oxford (from 2010 to 2014)
Chair of Political Theory, Department of Politics and International Relations, University of Edinburgh (from 2007 to 2010)
Lecturer (till 2007) then Senior Lecturer (2005–7) in Political Theory, Department of Government, LSE (from 2000 to 2007)
Prize Research Fellow, Nuffield College (from 1998 to 2000)
Lecturer in Political Theory, Worcester College, Oxford (from 1998 to 2000)
Postgraduate at Universities of York and Oxford (from 1992 to 1997)
Undergraduate at University of La Sorbonne (from 1989 to 1992)
Just war theory
Use of force short of war in international relations
Bioethics
Justice
Rights
(co-edited with Seth Lazar), The Morality of Defensive War (Oxford: Oxford University Press, 2014).
Cosmopolitan War (Oxford: Oxford University Press, 2012).
Justice in a Changing World (Cambridge: Polity Press, 2007).
Whose Body is it Anyway? Justice and the Integrity of the Person (Oxford: Oxford University Press, 2006; paperback ed. 2008).
Social Rights Under the Constitution: Government and the Decent Life (Oxford: Oxford University Press, 2000).
Associate Editor of Ethics
DPhil supervision
BPhil and MPhil supervision
Graduate classes
British Academy Mid-Career Research Fellowship (2013–2014).
AHRC Research Leave (2004).
ESRC doctoral studentship (1994-1997).
Besse scholarship, Worcester College (1994-1997).