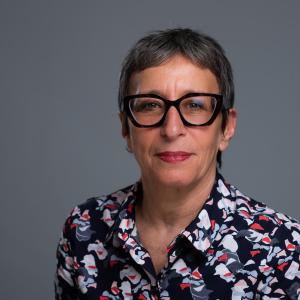 Professor Cecilia Trifogli
University Lecturer (and now Titular Professor) in Medieval Philosophy
MA, PhD, FBA
University Academic Fellow since 1999
In the Spring 2015 I have completed (in collaboration with Silvia Donati and Jennifer Ashworth) the edition of the Questions on Aristotle's Physics by the 13th-century English philosopher Geoffrey of Aspall (Latin text and English translation), which will be published in the British Academy Series Auctores Britannici. I am now editing (together with Aurélien Robert) a volume on space and time in the Middle Ages.
University Academic Fellow, All Souls College (from 1999)
Postgraduate, University of Milan (from 1996 to 2000)
Undergraduate Programmes, University of Pisa (from 1986 to 1995)
Undergraduate Programmes, University of Pisa (from 1980 to 1986)
Reception of Aristotle's philosophy in the Middle Ages
Natural philosophy, metaphysics, epistemology in the Middle Ages
Ed., with L. O. Nielsen, Thomas Wylton, On the Intellectual Soul, English translation by G. Trimble, Auctores britannici Medii Aevi XIX, Published for the British Academy by Oxford University Press 2010.
'Giles of Rome against Thomas Aquinas on the Subject of Thinking and the Status of the Human Soul', in Documenti e studi sulla tradizione filosofica medievale 23 (2012), pages 221-244.
'Motion and Time', A companion to Walter Burley, ed. A. Conti (Leiden-Boston: Brill, 2013) pages 267-299.
'Guido Terreni on the Final Cause', Guido Terreni, O. Carm. (+1342), Studies and Texts, ed. A. Fidora (Barcelona-Madrid 2015) pages 71-82, 307-324.
Member of the British Academy Medieval Texts Editorial Committee, Chairman (since 2008) (from 2000)