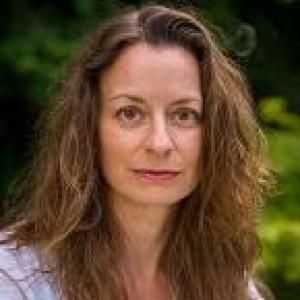 Professor Christina Riggs
Chair in the History of Visual Culture, Department of History, Durham University
BA, MA, DPhil, FSA
Quondam Fellow since 2020
I am a historian of archaeology, photography, and ancient Egyptian art. I am interested in how different people, at different times, have imagined, studied, and represented the culture we know as 'ancient Egypt'. Most recently, I have been working on the photographic archive from the 1920s excavation of Tutankhamun's tomb – and the impact those photographs had both at the time and up to the present day. I am currently extending this research to other photographic archives and collections, for two reasons: first, to explore the history of colonial-era archaeology in Egypt, and second, to investigate the ways in which the dissemination of images and objects shaped ideas about ancient Egyptian art.
Two-Year Fellow, All Souls College (from 2018 to 2020)
Lecturer (2007-13), then Senior Lecturer (2013-15), then Reader (2015-18) in Art History, then Professor of the History of Art and Archaeology (2018-19), University of East Anglia
Visiting Fellow (2015) and Evans-Pritchard Lecturer (2012), All Souls College
Museum Education Development Officer, Faculty of Classics, University of Cambridge (from 2006 to 2007)
Curator of Egyptology, Manchester Museum, University of Manchester (from 2004 to 2006)
Barns and Griffith Research Fellow, The Queen's College, University of Oxford (from 2000 to 2003)
Postgraduate, University of California, Berkeley; Somerville College and The Queen's College, University of Oxford (Exchange Scholar, Department of Art and Architecture, Harvard University, 1995-6) (from 1993 to 2001)
Undergraduate, Brown University (from 1989 to 1993)
History of photography
Historiography of ancient Egyptian art, including histories of archaeology, collecting, and museums
Critical and postcolonial approaches to Egyptology
Textiles, the body, and mummification in ancient Egypt
'Photography and antiquity in the archive, or, how Howard Carter moved the road to the Valley of the Kings', History of Photography 40.3 (2016), 267–82
'Beautiful burials, beautiful skulls: The aesthetics of the Egyptian mummy', British Journal of Aesthetics 56.3 (2016), 247–63
The Beautiful Burial: Art, Identity, and Funerary Religion in Roman Egypt (Oxford: Oxford University Press, 2006)
Leverhulme Research Fellowship (2016).
British Academy Mid-Career Fellowship (2015).
First runner-up, BKFS Prize in Middle Eastern Studies for Unwrapping Ancient Egypt (2015).
AHRC Research Fellowship (2011).