Professor Daniel Rothschild
Professor of Philosophy of Language at University College London
BA, PhD
Quondam Fellow since 2020
My research is in natural language semantics and pragmatics. In particular, I study presupposition, the logical connectives, definite descriptions and pronouns, epistemic language, questions, context-sensitivity, and game-theoretic accounts of meaning.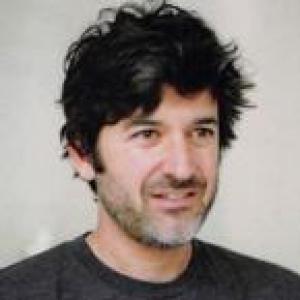 Fifty-Pound Fellow, All Souls College (from 2014 to 2020)
Reader in Philosophy of Language at University College London (from 2013 to 2018)
Post-Doctoral Research Fellow, All Souls College (from 2009 to 2013)
Assistant Professor, Department of Philosophy, Columbia University (from 2006 to 2009)
Postgraduate, Princeton University (from 2001 to 2006)
Undergraduate, Yale University (from 1997 to 2001)
Philosophy of language
Linguistic semantics
Epistemology
Philosophy of cognitive science
'The Dynamics of Conversation', (with Seth Yalcin) Noûs, forthcoming.
'Game Theory and Scalar Implicatures', Philosophical Perspectives, 27(1), 2013, pages 438- 478.
'Do Indicative Conditionals Express Propositions?' Noûs, 47(1), 2013, pages 49-68.
(with Nathan Klinedinst), 'Connectives without Truth Tables', Natural Language
Semantics, 20(2), 2012, pages 137-175.
'Explaining Presupposition Projection with Dynamic Semantics', Semantics and Pragmatics, 4(3), (2011), pages 1-43.
Honorary Research Associate, Department of Phonetics and Linguistics, University College London (from 2008)