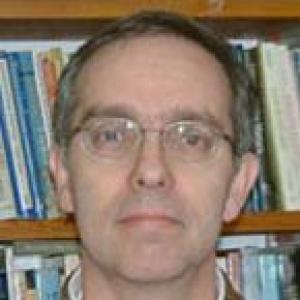 Professor David Gellner
Professor of Social Anthropology
MA, DPhil
University Academic Fellow since 2008
My research in Nepal (since 1981) has encompassed religion and ritual, social organization, ethnicity, history, activism, democratization, diaspora, and migration. Current research focuses on caste, class, and culture, including the position of Dalits (ex-Untouchables). Other research projects in which I have been involved are listed below.
Professor of Social Anthropology and University Academic Fellow, All Souls College (from 2008)
Lecturer in the Social Anthropology of South Asia, University of Oxford and Fellow of Wolfson College (from 2002 to 2008)
Lecturer, Senior Lecturer, and Reader in Social Anthropology, Department of Human Sciences, Brunel University (from 1994 to 2002)
Junior Research Fellow, St John's College, Oxford (from 1986 to 1990)
MPhil, Balliol, and DPhil, Wolfson College, Oxford (from 1979 to 1986)
PPE, Balliol College, Oxford (from 1976 to 1979)
The anthropology of South and East Asia
Religion, ritual, healing traditions
Politics, ethnicity, activism, democracy
Borders and borderlands
Caste, class, mobility
(with S. Chaturvedi & S.K. Pandey) 'Politics in Gorakhpur since the 1920s: The Making of a Safe "Hindu" Seat' Contemporary South Asia 27(1)
(ed. with S. Hausner), Global Nepalis: Religion, Culture, and Community in a New and Old Diaspora (Delhi: OUP, 2018)
(ed. with S. Hausner & C. Letizia), Religion, Secularism, and Ethnicity in Contemporary Nepal (Delhi: OUP, 2016)
'Schools as Organizations: On the Question of Value Consensus' Anthropology of This Century 12, (2015)
'The 2013 Elections in Nepal', Asian Affairs, 45(2), (2014), 1-19.
(ed.), Borderland Lives in Northern South Asia (Durham: Duke University Press, 2013).
(ed.), Varieties of Activist Experience: Civil Society in South Asia (Governance, Conflict, and Civic Action 3), (Delhi: Sage 2010).
(ed.), Ethnic Activism and Civil Society in South Asia (Governance, Conflict, and Civic Action 2), (Delhi: Sage 2009).
(ed. with K. Hachhethu), Local Democracy in South Asia: The Micropolitics of Democratization in Nepal and its Neighbours (Delhi: Sage, 2008).
(ed. with H. Ishii and K. Nawa), Political and Social Transformations in North India and Nepal (Delhi: Manohar, 2007).
(with Sarah LeVine), Rebuilding Buddhism: The Theravada Movement in Twentieth-Century Nepal (Cambridge, MA: Harvard University Press, 2005).
(ed.) Resistance and the State: Nepalese Experiences (Delhi: Social Science Press, 2003; Oxford: Berghahn, 2007).
The Anthropology of Buddhism and Hinduism: Weberian Themes (Delhi: Oxford University Press, 2001).
(ed., with E. Hirsch ), Inside Organizations: Anthropologists at Work (Oxford: Berg, 2001).
The anthropology of South Asia
Social anthropology
The anthropology of religion