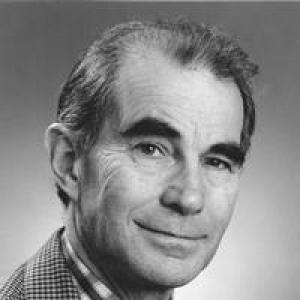 Professor David Parkin
BA, PhD, FBA
Emeritus Fellow since 2008
Current research includes a) the sociolinguistic consequences of new, global migratory patterns; b) proliferating religious and healthcare traditions; and b) semiosis as multi-modal sensory communication and how it is orchestrated. Socio-cultural areas of interest include eastern Africa, China and northern European cities.
Emeritus Fellow, All Souls College (from 2008)
Professor of Social Anthropology, University of Oxford and Fellow, All Souls College (from 1996 to 2008)
Lecturer (to 1976), Reader (to 1981), finally Professor (from 1981), School of Oriental and African Studies, London (from 1965 to 1996)
Undergraduate and Postgraduate, School of Oriental and African Studies, London (from 1959 to 1965)
Social anthropology
Evolution
Healing and sensory systems
Semantics and language use
Islam / religion
Swahili and Bantu- and Nilotic-speaking peoples
East Africa, the Indian Ocean littoral and China
Anthropology situated in the contemporary world. (Shenchu Dangdai Shijie De Renleixue). (Beijing: Peking University Press, 2017).
(ed. with Stanley Ulijaszek), Holistic Anthropology: Emergence and Convergence (Oxford: Berghahn Books, 2007).
(ed. wth Paul Dresch and Wendy James) Anthropologists in a Wider World: Essays on Field Research (Oxford: Berghahn Books, 2000).
(ed. with Stephen C. Headley) Islamic Prayer Across the Indian Ocean: Inside and Outside the Mosque (Richmond, Surrey: Curzon Press, 2000).
(ed. with Françoise Le Guennec-Coppens) Autorité et Pouvoir chez les Swahili (Paris: Karthala; Nairobi: IFRA, 1998).
(ed. with Lionel Caplan and Humphrey Fisher) The Politics of Cultural Performance (Oxford: Berghahn Books, 1996).
Sacred Void: Spatial Images of Work and Ritual Among the Giriama of Kenya (Cambridge: Cambridge University Press, 1991).
Directeur Associé, Ecole des Hautes Etudes en Sciences Sociales, Paris (1986, 1987, 1993)
Research Associate, CNRS, Paris (from 1992 to 1993)
Honorary Director, International African Institute (from 1992 to 1995)
Chairman, Association of Social Anthropologists of Great Britain and Commonwealth (from 1989 to 1993)
Member Comité d'Orientation Scientifique et Stratégique (COSS) of the Collège de France (2007-present)
Peking University Global Fellow (2016)
Rivers Memorial Medal, RAI (1985).
Royal Anthropological Institute President's Lifetime Achievement Award (2018).