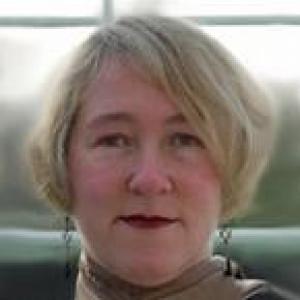 Professor Deborah Oxley
BA, MA, PhD, FRHistS
Quondam Fellow since 2020
My key research interests: Height and health in history; Body mass - a new frontier in anthropometrics; Micro-economics of the household; Penal transportation to Australia; Coercive labour systems; Colonial Australian development; Crime and punishment in Great Britain and Ireland.
University Academic Fellow, All Souls College, and University Lecturer in Social History (2007-2020)
VCs Postdoctoral Research Fellow in Economics (1994-6); ARC Research Fellow in Economic History (1997-2000); ARC Senior Research Fellow in Economic History (2000-1); Lecturer then Senior Lecturer in Social Science and Policy (2002-5); and finally Adjunct Associate Professor in Economics, University of New South Wales (from 1994 to 2007)
Lecturer in Economic History, University of Melbourne (from 1990 to 1993)
Undergraduate and Postgraduate, New South Wales (from 1982 to 1989)
Study of Australian convicts (including gender studies, comparative coercive labour systems, labour markets, colonial economic development, and migration)
Nineteenth-century Britain and Ireland, focussing on the impact of economic change on the economy and society; in particular, the microeconomics of the household, living standards, health and welfare, and the history of crime and punishment
(with Sara Horrell and David Meredith), 'Measuring misery: Body mass, ageing and gender inequality in Victorian London', Explorations in Economic History 46(2009), pages 93–119.
(with David Meredith), 'Contracting convicts: The convict labour market in Van Diemen's Land 1840-1857', Australian Economic History Review (2005).
'Living standards of women in prefamine Ireland', Social Science History (2004).
'"The seat of death and terror": Urbanisation, stature and smallpox', Economic History Review (2003).
(with Sara Horrell), 'Work and prudence: Household responses to income variation in nineteenth-century Britain', European Review of Economic History (2000).
Convict maids: The forced migration of women to Australia (Cambridge: Cambridge University Press, 1996).
Leverhulme Major Research Fellowship: Weighty Matters (from 2014 to 2017).
Collaborative: AHRC Digital Transformations: The Digital Panopticon (from 2013 to 2016).