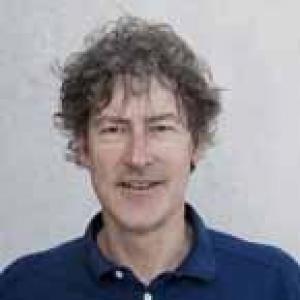 Professor Ian Loader
LLB, MA, MSc, PhD, FBA, FRSA
University Academic Fellow since 2005
I am currently working on a project – termed 'A Better Politics of Crime' - concerned with different dimensions of the relationship between crime control and democratic politics. The first strand of work on this project was brought together in a Public Criminology? (Routledge, 2011). The next key stage will be a monograph (co-authored with Richard Sparks) with the working title of Crime Control and Political Ideologies which is in the early stages of preparation. The project also includes a forthcoming co-edited volume on Democratic Theory and Mass Incarceration (with Albert Dzur and Richard Sparks, Oxford UP) and a book on Justice and Penal Reform that arises from his involvement with the Howard League's symposium on 'What is Justice?' (co-edited with Barry Goldson and Steve Farrall). I am also co-editing a Handbook of Global Policing.
University Academic Fellow, All Souls College (from 2005)
Lecturer, Senior Lecturer, Reader, Professor of Criminology, Keele University (from 1992 to 2005)
Lecturer in Criminology and Jurisprudence at the University of Edinburgh (from 1990 to 1992)
Postgraduate, University of Edinburgh (from 1987 to 1993)
Lecturer in Law, Liverpool Polytechnic (from 1986 to 1987)
Undergraduate, University of Sheffield (from 1983 to 1986)
Policing and security
Penal culture and politics
Public sensibilities towards crime, order, and justice
The relationship between crime control and political culture and ideologies
Criminology and social and political theory
(with Neil Walker), Civilizing Security (Cambridge: Cambridge University Press, 2007).
(with Aogan Mulcahy), Policing and the Condition of England (Oxford: Oxford University Press, 2003).
(jointly), Crime and Social Change in Middle England (London: Routledge, 2000).
Youth, Policing and Democracy (Basingstoke: Macmillan, 1996).
(jointly) Cautionary Tales (Edinburgh: University of Edinburgh Centre for Criminology, 1994).
Member of the Council, Liberty (from 2008 to 2010)
Member, Commission on English Prisons Today (from 2007 to 2009)
Co-convener, with the Police Foundation, Oxford Policing Policy Forum
Trustee, Police Foundation (from 2007)
Editor of the British Journal of Criminology
Associate Editor of Theoretical Criminology
Member of the editorial boards of Policing and Society, and International Political Sociology
Jean Monnet Fellow, European University Institute, Florence (2004)
Criminological theory, policing and security
Crime, political ideologies and political culture
Graduate supervision offered in all areas of research listed
£89,000 from The Leverhulme Trust for a project entitled 'Shopping for Security: The Meanings and Effects of Security Consumption' (from 2007 to 2009).