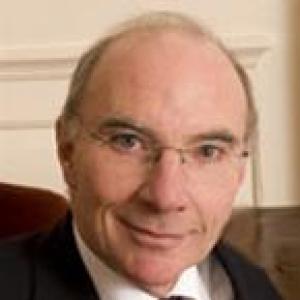 Professor Michael Sheringham
BA, MA, PhD, FBA, Commandeur, Ordre des Palmes Académiques
2 June 1948 - 21 January 2016
Emeritus Fellow, All Souls College (from 2015 to 2016)
Marshal Foch Professor of French Literature and University Academic Fellow, All Souls College (from 2004 to 2015)
Professor of French, Royal Holloway, University of London (from 1995 to 2004)
Lecturer, Senior Lecturer and latterly Professor of French Literature, University of Kent at Canterbury (from 1974 to 1995)
Lecturer in French, NUI (from 1973 to 1974)
Undergraduate and Postgraduate, University of Kent at Canterbury (from 1966 to 1973)
French literature and thought
André Breton and Surrealism
Modern and contemporary poetry
Autobiography and related genres
Everyday life
Archival memory
Everyday Life: Theories and Practices from Surrealism to the Present (Oxford: Oxford University Press, 2006; paperback, 2009; French translation, 2013).
French Autobiography: Devices and Desires. Rousseau to Perec (Oxford: Clarendon Press, 1993).
Beckett: Molloy (London: Grant and Cutler, 1985).
André Breton: A Bibliography (London: Grant and Cutler, 1972).
Visiting Professor, Collège de France and ENS-Ulm (March-April 2007)
Pajus Distinguished Visitor in French Studies, UC Berkeley (August-December 2006)
Visiting Lecturer, Institute of French Cultural Studies, Dartmouth College, New Hampshire (2005)
Chair, Committee of the Maison Française d'Oxford (from 2006 to 2015)
President, Society for French Studies (from 2002 to 2004)
Visiting Professor, Université Paris IV-Sorbonne (January-June 2002)
Visiting Professor, Université Paris VII-Diderot (Oct 1994-February 1995)
Member of French Sub-Panel for RAE 2001 and RAE 2008
Editorial Board of French Studies (1999-2009), Contemporary French and Francophone Studies (from 2002), Oxford University Monographs in French Studies (2007-2015), Legenda Monograph Series, Roman 20-50 (from 2012), Modernités (Bordeaux) (from 2012), Revue de fiction littéraire contemporaine (from 2010)
Regular Reviewer, Times Literary Supplement, from 1986
Camargo Foundation Fellowship (September-December 2010).
Leverhulme Research Award (2009).