Professor Nicola Lacey
School Professor of Law, Gender and Social Policy, London School of Economics
LLB, BCL, FBA
Quondam Fellow since 2013
Nicola Lacey has continued her research on ideas of responsibility for crime and on the comparative political economy of criminalisation and punishment. She published several papers and a co-authored paper with David Soskice on American Exceptionalism in Crime and Punishment. She is working on two papers with Hanna Pickard on the theory and practice of punishment. She delivered lectures at Harvard, Duke, Cornell, Boston University and Boston College, and the annual lecture of Jurisprudence, now published. In April she held a visiting professorship at Harvard Law School. She is a co-author of the British Academy's forthcoming report on Prisons.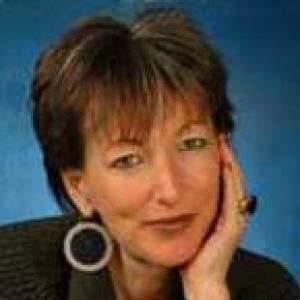 Quondam Fellow, All Souls College (from 2013)
Senior Research Fellow, All Souls College, Oxford (from 2010 to 2013)
Professor of Criminal Law and Legal Theory, London School of Economics (from 1999 to 2010)
Adjunct Professor, Social and Political Theory Program, Research School of Social Science, Australian National University (from 2002 to 2006)
Global Law School Faculty, New York University School of Law (2001, 2003)
Professor of Law, Birkbeck College, University of London (from 1995 to 1997)
Fellow and Tutor in Law, New College, Oxford and CUF Lecturer, University of Oxford (from 1984 to 1995)
Lecturer in Laws, Faculty of Laws, University College, London (from 1981 to 1984)
Postgraduate, University College, Oxford (from 1979 to 1981)
Undergraduate, University College, London (from 1976 to 1979)
Nicola's research is in criminal law and criminal justice, with a particular focus on comparative and historical scholarship. Over the last few years, she has been working on the development of ideas of criminal responsibility in England since the 18th Century, and on the comparative political economy of punishment. Her current project is an historical study combining analysis of penal policies with analysis of practices of legal responsibility-attribution in selected areas of criminalisation, framing these issues within a broad comparative political economy of crime and control. Nicola also has research interests in legal and social theory, in feminist analysis of law, in law and literature, and in biography.
'The Way We Lived Then: The Legal Profession and the Nineteenth Century Novel', 33 Sydney Law Review (2011) 599-621
'Differentiating among Penal States' (2010) 61 (4) British Journal of Sociology, pp. 778-94
'Psychologising Jekyll, Demonising Hyde: The Strange Case of Criminal Responsibility' (2010) 4 (2) Criminal Law and Philosophy pp 109-33
'American Imprisonment in Comparative Perspective', Daedalus 139 (3) (Summer 2010)
'Historicising Criminalisation: Conceptual and Empirical Issues' (2009) 72(6) Modern Law Review 936-61
The Prisoners' Dilemma: Political Economy and Punishment in Contemporary Democracies (Cambridge University Press, 2008)
Women, Crime and Character: From Moll Flanders to Tess of the d'Urbervilles (Oxford University Press, 2008)
A Life of HLA Hart: The Nightmare and the Noble Dream (Oxford University Press, 2004)
(with Celia Wells and Dirk Meure), Reconstructing Criminal Law] (Weidenfeld and Nicolson, 1990; 2nd edn with Celia Wells, 1998; 3rd edn with Celia Wells and Oliver Quick, Cambridge University Press, 2003
Unspeakable Subjects: Feminist Essays in Legal and Social Theory (Hart Publishing, 1998)
State Punishment: Political Principles and Community Values (Routledge, 1988)
Publications (PDF)
Honorary Bencher, Inner Temple (2011)
Honorary Fellow, University College, Oxford (2010)
Honorary Fellow, New College, Oxford (2007)
Chair, Law Section, British Academy (from 2010)
International Member of the American Academy of Arts and Sciences' Task Force on Mass Imprisonment (from 2009 to 2010)
Member, Advisory Board, Centre for Criminal Law, University College London Faculty of Laws (2009)
Member of the Council, Liberty (2008)
Member, International Editorial Advisory Board, New Criminal Law Review (2007)
Articles Editor, Modern Law Review (from 2001 to 2004)
Member, Editorial Committee, Journal of Political Philosophy (from 2001 to 2008)
Member, Editorial Committee, Modern Law Review (1998)
Member, Prison Reform Trust's Committee on Women's Imprisonment (from 1998 to 2000)
Member, Editorial Advisory Board, Punishment and Society (1998)
Member, Editorial Board, Current Legal Problems (from 1994 to 2009)
Leverhulme Major Research Fellowship (from 2006 to 2009).