Professor Robert O'Neill
Chairman, International Academic Advisory Committee, USSC, University of Sydney
BE, MA, DPhil, DLitt (Hon), AO, FASSA, FRHistS
Emeritus Fellow since 2001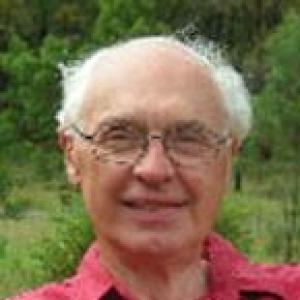 Planning Director, United States Studies Centre, University of Sydney (from 2006 to 2007)
Director, Lowy Institute for International Policy, Sydney (from 2003)
Deputy Chairman of Board, Graduate School of Government, University of Sydney (from 2003 to 2005)
Emeritus Fellow, All Souls College (from 2001)
Chairman of the Council, Australian Strategic Policy Institute, Canberra (from 2000 to 2005)
Chichele Professor of the History of War and Fellow, All Souls College; co-director All Souls Foreign Policy Studies Programme (from 1987 to 2001)
Director, International Institute of Strategic Studies, London (from 1982 to 1987)
Official Australian Historian for the Korean War (from 1969 to 1982)
Senior Fellow, International Relations (till 1977), Professorial Fellow (from 1977); also (from 1971) Head, Strategic and Defence Studies Centre, Australian National University (from 1969 to 1982)
Served in Australian Army; war service in Vietnam 1966-67, mentioned-in-dispatches (from 1955 to 1968)
Undergraduate and Postgraduate, Brasenose College, Oxford, MA, D. Phil (from 1961 to 1965)
Undergraduate, University of Melbourne, BE and Rhodes Scholar for Victoria (from 1959 to 1960)
Royal Military College of Australia (from 1955 to 1958)
International relations
The history of war
(ed. with John Baylis), Alternative Nuclear Futures (New York: Oxford University Press, 2000).
(joint editor), War, Strategy and International Politics (Oxford: Clarendon Press, 1992).
Australia in the Korean War 1950–53, 2 vols (Australian War Memorial, 1981 and 1985).
General Giap – Politician and Strategist (New York: Praeger, 1969).
Vietnam Task: The 5th Battalion, the Royal Australian Regiment, 1966-67 (Melbourne: Cassell Australia, 1968).
The German Army and the Nazi Party, 1933–1939 (Melbourne: Cassell, 1966).
Foundation Fellow of the Australian Institute of International Affairs (2008)
Chairman of Trustees, Imperial War Museum (from 1998 to 2001)
Chairman, Council, IISS (from 1996 to 2001)
Member, Rhodes Trust (from 1995 to 2001)
Member, Canberra Commission on the Elimination of Nuclear Weapons (from 1995 to 1997)
Governor, Salzburg Seminar (from 1992 to 1997)
Trustee, Commonwealth War Graves Commission (from 1991 to 2001)
Chairman, Management Committee, Sir Robert Menzies Centre for Australian Studies, University of London (from 1990 to 1995)
Chairman of Board, Centre for Defence Studies, Kings College London (from 1990 to 1995)
Governor, International Peace Academy (from 1990 to 2001)
Trustee, Imperial War Museum (from 1990 to 1998)
Governor, Ditchley Foundation (from 1989 to 2001)
Armed Services Editor, The Australian Dictionary of Biography (from 1971 to 2001)