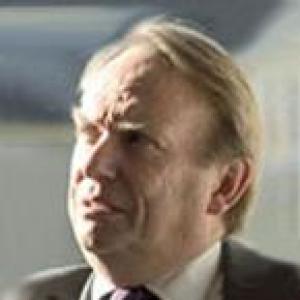 Professor Vaughan Lowe
KC, LLB, LLM, MA, PhD
Emeritus Fellow since 2012
My work has included matters such as the territorial status of and boundaries in the Caspian Sea; territorial conflicts in south-east Asia; rights of passage and navigation; jurisdictional questions in relation to competition laws; international law aspects of privatisation programmes; claims arising out of the invasion of Kuwait by Iraq; Fisheries disputes; investment disputes; and various aspects of independence and statehood negotiations. Other consultancy work includes provincial/federal continental shelf disputes; international merger regulation; extraterritorial application of US export controls, antitrust and securities laws; extradition; claims to fisheries zones. I conducted reviews of environmental implications of defence projects and is a trainer on the law of the sea and the laws of war for naval officers.
Emeritus Fellow, All Souls College (from 2012)
Chichele Professor of Public International Law (from 1999 to 2012)
University Lecturer in Law, then Reader in International Law; Fellow of Corpus Christi College, University of Cambridge (from 1988 to 1999)
Lecturer, Senior Lecturer, then Reader in Law, University of Manchester (from 1979 to 1988)
Lecturer in Law, University of Wales, Cardiff (from 1973 to 1979)
Undergraduate , University of Wales (from 1969 to 1973)
Public International Law, including the settlement of international disputes, investment protection, and the Law of the Sea
(ed. with Adam Roberts, Jennifer Welsh, and Dominik Zaum), The United Nations Security Council and War (Oxford: Oxford University Press, 2008).
International Law (Oxford: Oxford University Press, 2007).
(joint editor with J.R. Crawford), British Year Book of International Law, vol. LXXVII (2006) (Oxford: Oxford University Press, 2007).
(with J.G. Collier), The Settlement of International Disputes (Oxford: Oxford University Press, 1999).
(with R.R. Churchill), The Law of the Sea (1st edn. 1983; 2nd edn. 1983; 3rd edn. Manchester: Manchester University Press, 1999).
(ed. and contributor with M.R. Anderson, A.E. Boyle, and C. Wickremasinghe), The International Law Commission and the Future of International Law (London: British Institute of International and Comparative Law, 1998).
(ed. with M. Fitzmaurice), Fifty Years of the International Court of Justice: Essays in Honour of Sir Robert Jennings (Cambridge: Cambridge University Press, 1996).
(ed. with C. Warbrick), The United Nations and the Principles of International Law: Essays in Memory of Michael Akehurst (London: Routledge, 1994).
(with R.J. Bragg), The Business of Licensing (Harlow: Longmans, 1989).
Extraterritorial Jurisdiction: An Annotated Collection of Legal Materials (Cambridge: Grotius Publications, 1983).
Judge, European Nuclear Energy Tribunal (from 2006)
Barrister, Essex Court Chambers (from 1993)
Associé, Institut de doit international
Bencher, Gray's Inn (2008)
Joint Editor, British Yearbook of International Law (OUP)
Joint Editor, Publications on Ocean Development (Brill)
Joint Editor, Oxford Monographs in International Law
Lectures on public international law, international dispute settlement, Law of the Sea
Supervision of research students in international law
Cavaler of the Ordinal National Serviciul Credincios (Knight of the Faithful Service National Order), (Romania, 2009).
Order of the Rising Sun, Gold Rays with Neck Ribbon (Japan 2008).