The Rt Hon. Lord [William] Waldegrave of North Hill
PC
Distinguished Fellow since 2001
I am Provost of Eton, Chair of the Royal Mint Advisory Committee, and a Trustee of Strawberry Hill and Cumberland Lodge. I have contributed to Political Quarterly (on Bernard Crick) and various articles in the national press.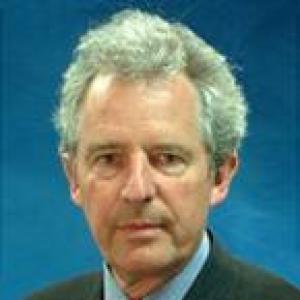 Vice Chairman and Managing Director, UBS (from 2003 to 2008)
Managing Director, Dresdner Kleinworth Wasserstein (from 1998 to 2003)
Distinguished Fellow, All Souls College (from 2001)
Two-Year Fellow, All Souls College (from 1999 to 2001)
Conservative MP for Bristol West, holding various Ministerial appointments, including Chief Secretary to HM Treasury (1995-7) (from 1979 to 1997)
Fifty-Pound Fellow, All Souls College (from 1979 to 1986)
GEC Ltd (from 1975 to 1981)
Prize Fellow, All Souls College (from 1971 to 1978)
Central Policy Review Staff, Cabinet Office (1971); Political Staff, 10 Downing Street (1973) (from 1971 to 1975)
Undergraduate, Corpus Christi College, Oxford (from 1968 to 1971)
The Binding of Leviathan: Conservatism and the Future (London: Hamish Hamilton, 1978).
Director, Waldegrave Farms Ltd. (from 1975)
Director, Henry Sotheran Ltd. (from 1998)
Director, Biotech Growth Trust plc (from 1998)
Trustee, Beit Memorial Fellowships for Medical Research (from 1998 to 2006)
Chairman, National Museum of Science and Industry (from 2002 to 2010)
Chairman, Rhodes Trust (from 2002 to 2011)
Trustee, Mandela Rhodes Foundation (from 2003 to 2011)
Member, Remuneration and Nomination Committee, Bergesen Worldwide Gas ASA (from 2006 to 2008)
Member, International Advisory Board, Teijin Ltd. (from 2006 to 2008)
Trustee, Strawberry Hill Trust (from 2008)
Trustee, Cumberland Lodge (from 2009)
Chair, Royal Mint Advisory Committee (from 2010)
Chair, Biotech Growth Trust (from 2012)
Honorary Fellow of Corpus Christi College