Sarah Bufkin
BA, MA
Examination Fellow since 2016
My current research focuses on theorizing the epistemic dimensions of voice and visibility in racially stratified societies like the United States. Using insights from critical race theory and social epistemology, my DPhil dissertation looks at unjust instances of social silencing and alienation that prevent stigmatized racial groups from successfully expressing political claims. More broadly, I am interested in Cultural Studies, particularly the work of Stuart Hall and the Birmingham School; critical race studies; theories of ideology and knowledge production; and continental philosophies of the self and Other.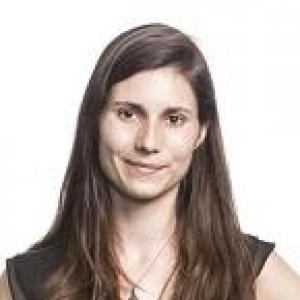 Postgraduate, Somerville College, Oxford (from 2015 to 2016)
Postgraduate, The Queen's University – Belfast (from 2014 to 2015)
Undergraduate, University of North Carolina – Chapel Hill (from 2009 to 2013)
Critical Theory
Cultural Studies
Critical race theory
Social epistemology
Intersectional feminisms
Hermeneutics and phenomenology
Post-structuralism
Political Sociology (PPE Finals 220)
Marx and Marxism (PPE Finals 217)
Rhodes Scholar (2015).
Mitchell Scholar (2014).
Morehead-Cain Scholar (from 2009 to 2013).