Andrew Wynn Owen
BA, MSt
Examination Fellow since 2015
My doctoral research concerns epic poetry of the Romantic era.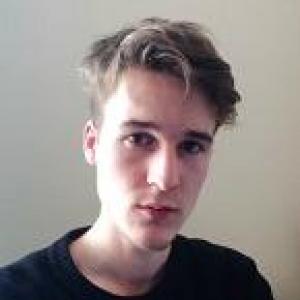 Examination Fellow, All Souls College (from 2015)
Undergraduate and postgraduate, Magdalen College, Oxford (from 2011 to 2015)
'Polymetry and Metaphysics in F. T. Prince', Essays in Criticism 69:4 (October 2019)
'Order and Disorder in the Ottava Rima of Byron and Shelley', Essays in Criticism 67:1 (January 2017)
The Multiverse (Carcanet, 2018), a collection of poetry
The Dragon and the Bomb (The Emma Press, January 2017), a narrative poem
AWOL (The Emma Press, 2015), a pamphlet of epistolary poems, co-authored with John Fuller
Raspberries for the Ferry (The Emma Press, 2014), a pamphlet of lyric poems
'Water Patterns', review of Angela Leighton, Spills (Carcanet, 2016), Oxford Poetry, XVI.I (2015-16)
'Brandishing Levers', review of Rachel Piercey, The Flower and The Plough (The Emma Press, 2013), The Oxonian Review (2013)
AHRC postgraduate funding (2015).
Eric Gregory Award (2015).
Newdigate Prize (2014).