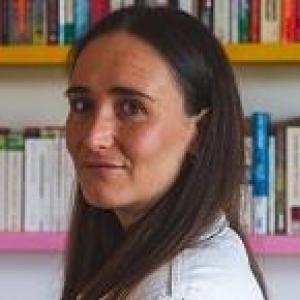 Dr Clare Bucknell
BA, MPhil, DPhil
Fifty-Pound Fellow since 2020
I am currently working on a book about the social history of poetry anthologies. I also write about early modern literary history and visual culture for the 'London Review of Books' and 'Apollo'.
Examination Fellow, All Souls College (2012-2019)
Frederick A. and Marion S. Pottle Fellow, Yale Beinecke Library (2017)
Postgraduate, Magdalen College, Oxford (2011-2012) and Trinity College, Cambridge (2010-2011)
Undergraduate, Magdalen College, Oxford (2007-2010)
Long eighteenth-century satire
History of poetry scholarship
Anthologies
The Treasuries (Head of Zeus, forthcoming)
Byron Among the English Poets, ed. with Matthew Ward (Cambridge University Press, 2021)
'Satire, Morality and Criticism, 1935-1965', in Paddy Bullard, ed., The Oxford Handbook of Eighteenth-Century Satire (Oxford University Press, 2019)
Contributing editor, Critical Quarterly (2016 –)
AHRC postgraduate funding awards (2010-11; 2011-12).