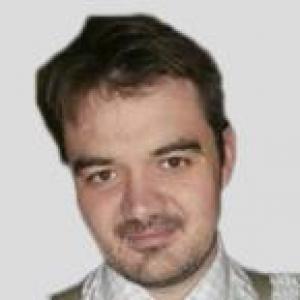 Dr Justin Stover
BA, PhD
Fifty-Pound Fellow since 2020
Lecturer, University of Edinburgh (from 2017)
Post-Doctoral Research Fellow, All Souls College (from 2013 to 2016)
College Fellow, Department of Classics, Harvard University (from 2011)
Postgraduate, Harvard University (from 2005 to 2011)
Undergraduate, Christendom College, Virginia, USA (from 2002 to 2005)
Classical tradition
Platonism
Humanism
Medieval Latin
'Lost Authority: Reconstructing Plato's Corpus in the Middle Ages,' in Auctor et Auctoritas in Latinis Medii Aevi Litteris, Proceedings of the Sixth Congress of the International Medieval Latin Committee, ed. Edoardo D'Angelo (Florence: SISMEL, forthcoming).
'Hildegard of Bingen, the Schools and Their Critics' in Beverley Kienzle, George Ferzoco, and Debra Stoudt (eds.), A Companion to Hildegard of Bingen (Leiden: Brill, 2014).
'The Origin, Meaning, and Development of the Latin Verb Matizare', Archivum latinitatis medii aevi 69 (2011), pages 97-105.
'An Encyclopedia in the Margins: Catena Commentaries, Marginal Glosses, and the Decline of Platonic Studies,' Manuscripta 54.2 (2010), pages 189-206.
Harvard College Fellowship (2011-2013).