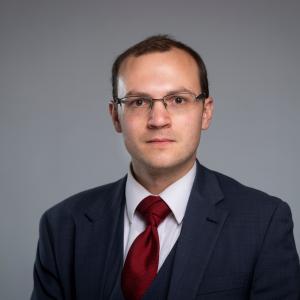 Dr Philipp Nothaft
PhD
Fifty-Pound Fellow since 2021
Most of my research revolves around the history of astronomy, chronology, and time-reckoning in medieval and early modern Europe, with a heavy focus on unpublished sources in medieval Latin manuscripts.
Research fellow, Trinity College Dublin (from 2021 to 2023)
Fifty-Pound Fellow, All Souls College (from 2021)
Post-Doctoral Research Fellow, All Souls College (from 2015 to 2020)
Frances A. Yates Long-Term Fellow, The Warburg Institute, London (from 2013 to 2015)
Research Associate, University College London (from 2011 to 2013)
Buber Fellow, Martin Buber Society of Fellows in the Humanities, Hebrew University, Jerusalem (from 2010 to 2011)
Undergraduate and Postgraduate, University of Munich (from 2003 to 2011)
European intellectual history & history of science (medieval / early modern)
History of astronomy / astrology
Chronology, calendars, and systems of dating
The Cistercian Hermann Zoest's Treatise on Leavened and Unleavened Bread (De fermento et azimo): Oecumenism, Exegesis, and Science at the Council of Basel. Edited by C. Philipp E. Nothaft and Christopher D. Schabel (Leuven: Peeters, 2022).
A Fourteenth-Century Chronologer and Critic of Astrology: Heinrich Selder's Treatise on the Time of the Lord's Annunciation, Nativity, and Passion (Oxford: Oxford University Press, 2022).
Peter de Rivo: On Chronology and the Calendar. Edited and Introduced by Matthew S. Champion, Serena Masolini, and C. Philipp E. Nothaft (Leuven: Leuven University Press, 2020).
Robert Grosseteste's Compotus. Edited and Translated by Alfred Lohr and C. Philipp E. Nothaft (Oxford: Oxford University Press, 2019).
Scandalous Error: Calendar Reform and Calendrical Astronomy in Medieval Europe (Oxford: Oxford University Press, 2018).
Walcher of Malvern: "De lunationibus" and "De Dracone"; Study, Edition, Translation, and Commentary (Turnhout: Brepols, 2017).
Medieval Latin Christian Texts on the Jewish Calendar: A Study with Five Editions and Translations (Leiden: Brill, 2014).
Dating the Passion: the Life of Jesus and the Emergence of Scientific Chronology (200–1600) (Leiden: Brill, 2012).