Dr Rachel Bryan
BA, MA, MPhil, PhD
Post-Doctoral Research Fellow since 2019
I work on literature of the nineteenth, twentieth and twenty-first centuries. My particular research interest concerns the writing of 'aftermath': literary texts that express the unique and challenging perspectives on selfhood and identity, personal and national history, made available to those who have lived through and beyond times of war. My PhD thesis considered the role of 'unlived lives' in the work of Henry James, Elizabeth Bowen and Kazuo Ishiguro. I examined how each of these writers registered both the potency and indeterminate ethical status of those counterfactual speculations that were drawn upon as a response to the violence of the twentieth century. My next project is a monograph on literature's role in representing and theorizing those extra-legal forms of war guilt that gripped Europe after the Second World War. Focusing specifically on the feelings of collective and inherited guilt that Hannah Arendt described as 'metaphorical' in nature, I will explore how post-war literary expression developed the ability to critique and supplement assumptions about personhood, responsibility and culpability used in legal practice.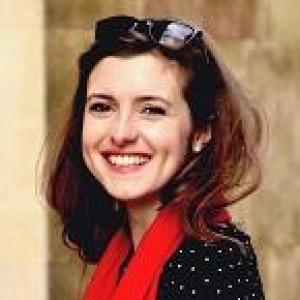 Undergraduate and postgraduate, University of Cambridge (from 2011 to 2019)
Twentieth-century Literature and Culture
Memory and Modern Narrative
Literature and the Law
Henry James and Jamesian Afterlives
Narrative and Self-actualisation
War Literature
Guilt after 1945
'The Return of the "Spiritual Soldier": Rebecca West's Henry James', The Henry James Review, 39, 3 (Fall 2018), 256-66
'"It's a splendid style, but it's a dangerous style": Henry James and Elizabeth Bowen', in Reading Henry James in the 21st Century: Heritage and Transmission, ed. by Annick Duperray, Adrian Harding and Dennis Tredy (Newcastle upon Tyne: Cambridge Scholars Publishing, 2019), pp. 39-49
AHRC DTP Postgraduate Funding (from 2015 to 2018).
Faculty of English Completion Award, University of Cambridge (2018).
The Edwin Stanley Roe Prize, Jesus College, Cambridge (2014, 2018).
Cambridge-Harvard Graduate Exchange Scholarship (2016).
Faculty of English, Graduate Funding Committee Award, University of Cambridge (2016).
Graduate Research Fund Award, Jesus College, Cambridge (2016).
Honorary Vice Chancellor's Award, University of Cambridge (2015).
Cambridge Home and EU Scholarship Scheme Award (2014).
The Albert Goh and Elizabeth Coup Scholarship, Jesus College, Cambridge (2014).
The Gillian and John Beer Prize, University of Cambridge (2014).
The Samuel Taylor Coleridge Prize for Literary Studies, Jesus College, Cambridge (2014).
Jesus College, Cambridge Scholarship (2013, 2014).