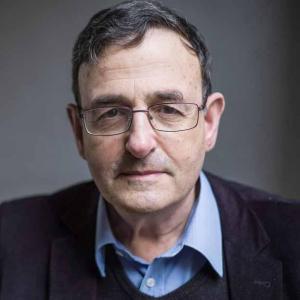 Professor Avner Offer
MA, DPhil, FBA
Emeritus Fellow since 2011
The post-war 'golden age' of economic growth also built up American and European welfare states. This settlement was challenged in the 1970s by a coalition of business, taxpayers, consumers, ideologists and social scientists. Emerging from this core of discontent, market liberalism retrieved the intellectual and political hegemony, although the Great Recession has cast doubt on many of its premises. I study the origins, attributes, and drivers of this movement, its successes, failures, and prospects. I have recently completed *Social Democracy, The Nobel Prize in Economics and the Market Turn* (Princeton UP, forthcoming). I continue to publish in previous areas of interest, including the urban and rural land tenure, finance, the First World War, and consumption and well-being. A new departure is landscape painting in the nineteenth century in relation to earlier interests in agrarian history and the quality of life.
Emeritus Fellow, All Souls College (from 2011)
Chichele Professor of Economic History (from 2000 to 2011)
Reader in Recent Social and Economic History, and Professorial Fellow, Nuffield College, Oxford (from 1992 to 2000)
Research Fellow, Australian National University (from 1985 to 1988)
Lecturer, Reader in Economic and Social History, University of York (from 1979 to 1991)
Graduate study at St Antony's College and Junior Research Fellow, Merton College, Oxford (from 1973 to 1979)
Undergraduate and graduate study at Hebrew University, Jerusalem (from 1969 to 1973)
National service, agriculture, and conservation work in Israel (from 1962 to 1969)
Current Research: 'From Social Democracy to Market Liberalism, c. 1970-2015' (book project)
'The Economy of Obligation: Contract Ambiguity and the Welfare State'
'The Ethics of Rational Choice'
Property and Politics 1870-1914: Landownership, Law, Ideology and Urban Development in England (Cambridge: Cambridge University Press, 1981).
The First World War: An Agrarian Interpretation (Oxford: Oxford University Press, 1989).
'The British Empire 1870-1914: A Waste of Money?', Economic History Review, vol. 46 (May 1993), pages 215-238.
(with Sue Bowden), 'Household Appliances and the Use of Time in the U.S.A. and Britain Since the 1920s', Economic History Review, vol. 47, (Nov. 1994), pages 725-748.
'Going to War in 1914: A Matter of Honor?', Politics & Society, vol. 23, 2 (June 1995), pages 213-241.
'Between the Gift and the Market: The Economy of Regard', Economic History Review, vol. 50, 3 (Aug. 1997), pages 450-476.
The Challenge of Affluence: Self-control and Well-being in the United States and Britain since 1950 (Oxford: Oxford University Press, 2006; paperback edition Nov. 2007).
(with Rachel Pechey and Stanley Ulijaszek), 'Obesity Under Affluence varies by Welfare Regimes: The Effect of Fast Food, Insecurity and Inequality', Economics and Human Biology, vol. 8, 2010, pages 297-308.
(with Gabriel Söderberg), Social Democracy, The Nobel Prize in Economics, and the Market Turn (Princeton: Princeton University Press, forthcoming).
Fellow of the Academy of Social Sciences, UK (2003)
Leverhulme Trust (three-year Major Research Fellowship, c. £112,187) (from 2008 to 2011).
BUPA (c. £79,000) (from 2009 to 2011).
The Institute for New Economic Thinking (INET) (USA; c. £83,911) (from 2011 to 2013).
Senior Research Fellowship, Rutgers University (from 1991 to 1992).
Remarque Institute, New York University (1999).
Visiting Fellowship and Leverhulme Award.