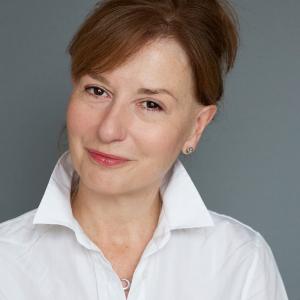 Professor Cecilia Heyes
Professor of Psychology, University of Oxford
BSc, MA, PhD, FBA
Senior Research Fellow since 2008
I am a psychologist interested in the evolution of human cognition.  My work explores how natural selection, learning, developmental and cultural processes combine to produce the mature cognitive abilities found in adult humans. I am especially interested in social cognition, including social learning, imitation, theory of mind and metacognition. 
Senior Research Fellow, All Souls College (from 2008)
Professor of Psychology, University College London (from 2000 to 2008)
Lecturer, Senior Lecturer, Reader, University College London (from 1988 to 2000)
Research Fellow, Trinity Hall, Cambridge (from 1986 to 1989)
Harkness Fellow (from 1984 to 1986)
Undergraduate and Postgraduate, University College London (from 1978 to 1984)
Evolution of human cognition
Social cognition
Imitation
Heyes, C. M. & Catmur, C. (2022) What happened to mirror neurons? Perspectives on Psychological Science,17,153-168.
Heyes, C. M., Bang, D., Shea, N., Frith, C. D. & Fleming, S., M. (2020) Knowing ourselves together: the cultural origins of metacognition. Trends in Cognitive Sciences, 24, 349-362
Heyes, C. M. (2018). Cognitive Gadgets: The Cultural Evolution of Thinking. Harvard University Press
Heyes, C. M. (2016). Who knows? Metacognitive social learning strategies. Trends in Cognitive Sciences, 20,204-213.
(with Frith), 'The cultural evolution of mind reading', Science, 344 (2014), 1243091. DOI: 10.1126/science.1243091
(with Cook, Bird, Catmur, and Press) 'Mirror neurons: from origin to function', Behavioural and Brain Sciences, 37 (2014), 177-241.
'Automatic imitation', Psychological Bulletin 137 (2011), 463-483.
(with Catmur, C. and Walsh, V.), 'Sensorimotor learning configures the human mirror system', Current Biology 17 (2007), 1527-31.
'Four routes of cognitive evolution', Psychological Review 110 (2003), 713-727.
'Theory of mind in nonhuman primates', Behavioral and Brain Sciences 21 (1998), 101-114.
'Social learning in animals: Categories and mechanisms', Biological Reviews 69 (1994), 207-231.
Honorary Professor, University College London (from 2008)
President of the Experimental Psychology Society (2018-2020) 
Fellow of the British Academy, Psychology (since 2010) and Philosophy (since 2015) Sections. 
Fellow of the Cognitive Science Society (since 2019) 
Postgraduate research methods in psychology and cognitive neuroscience
Grants for major research projects from: the Biotechnology and Biological Sciences Research Council (1994-2001, and 2004-2007); the Economic and Social Research Council (1995-1997, and 2005-2010); the Engineering and Physical sciences Research Council (2008-2011); the European Commission (2005-2008); the Medical Research Council (1991-1994); the Leverhulme Trust (1990-1993).
Broadbent Lecturer, British Psychological Society (2004).
Cognitive Section Prize, British Psychological Society (2004).
Gibson Lecture, Cornell University (2012).
Chandaria Lecturer, Institute of Philosophy, University of London (2018) 
Rudolf Carnap Lecturer, Philosophy, Ruhr-Universität Bochum (2022)