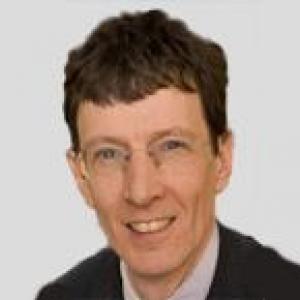 Professor Colin Burrow
MA, DPhil, FBA
Senior Research Fellow since 2006
I work on Renaissance literature, and have a particular interest in classical influences on English writing. I have edited the poems of Shakespeare for the Oxford Shakespeare and of Ben Jonson for the Cambridge Ben Jonson, and have published widely on English writers from 1500-1700. I am presently working on two large projects: a history of Elizabethan literature for the Oxford English Literary History and a study of the idea and practice of literary imitation.
University Lecturer, Senior Lecturer (1987-2003) then Reader in Renaissance and Comparative Literature (2003-6), University of Cambridge and Fellow (now Emeritus), Gonville and Caius College, Cambridge (from 1987 to 2006)
Graduate student, New College, Oxford (from 1985 to 1987)
Undergraduate, Gonville and Caius College, Cambridge (from 1982 to 1985)
Renaissance literature and its classical forebears
Early Tudor literature
Spenser, Jonson, Milton, and Shakespeare
Comparative literature
Reviewer for London Review of Books
Member of AHRC peer review College
Associate Editor of the New Dictionary of National Biography
Member of Advisory Board for Scriptorium project (a project for the digitization of a number of manuscript commonplace books)
Lectures and graduate supervision on topics in English Literature 1500-1700
£410,000 AHRC Resource Enhancement Award for Scriptorium (Renaissance commonplace books online) (2006).
£30,000 HEFCE award for developing online Shakespeare resource (2004).
AHRB funded leave (2001).
£100,000 HEFCE Award for Aspiration Raising Project (2002).