Professor Dame Marina Warner
Professor of English and Creative Writing, Birkbeck College, University of London
DBE, CBE, FBA, FRSL
Distinguished Fellow since 2019
My critical and historical books and essays explore different figures in myth and fairy tale,  such as  the Virgin Mary and Joan of Arc; more  recently I have concentrated on fairy tales, including the Arabian Nights. I  also write novels and short stories,  often drawing on mythic or other imaginary predecessors to translate them into contemporary significance – to re-vision them. Stories come from the past but speak to the present, and I have found that  I need to write stories as well as deconstruct them and place them in historical contexts, because I myself love reading works of imagination, and I would like to join the conversation with admired predecessors, who range from Apuleius  to Virginia Woolf,  Italo Calvino, and Angela Carter.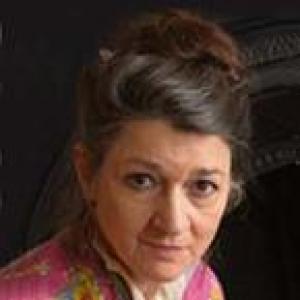 Quondam Fellow, All Souls College (from 2015 to 2019)
Senior Fellow, Italian Academy, Columbia, New York (2014)
Two-Year Fellow, All Souls College (from 2013 to 2015)
Distinguished Visiting Professor, New York University, Abu Dhabi (from 2011)
Fellow, Remarque Institute, New York University (2006)
Visiting Fellow Commoner, Trinity College, Cambridge (1998)
Mellon Professor, University of Pittsburgh (1997)
Tinbergen Professor, Erasmus University, Rotterdam, The Netherlands (1991)
Getty Scholar (from 1986 to 1987)
Undergraduate, Lady Margaret Hall, Oxford (from 1963 to 1967)
Fairy tales
Oriental tales
Myths and symbolism
Contemporary retellings and translations
Once Upon a Time: A Short History of Fairy Tale (Oxford: Oxford University Press, 2014).
(ed. with Philip Kennedy), Scheherazade's Children: Global Encounters with the Arabian Nights (New York: New York University Press, 2013).
Stranger Magic: Charmed States and the Arabian Nights (Cambridge, MA: Harvard University Press, 2012; paperback 2013). Also published in the UK by Vintage Books in 2012.
Chair, Man Booker International Prize (2015)
President, British Comparative Literature Association (from 2010)