Professor Sir Hew Strachan
Professor of International Relations at the University of St. Andrews
DL (Tweeddale), MA, PhD, D Univ (Univ of Paisley), FBA, FRHistS, FRSE
Emeritus Fellow since 2015
Hew Strachan has completed a book for Cambridge University Press called The Direction of War: Current Strategy in Historical Perspective, which will be published in December 2013. He has been heavily involved with the preparations for the centenary of the First World War, serving on the UK and Scotland national advisory committees and on the Comité Scientifique of the Mission du Centenaire in France. He has also chaired the Imperial War Museum's academic advisory committee for its new First World War galleries and the Commonwealth War Graves Commission's 2014-18 Committee.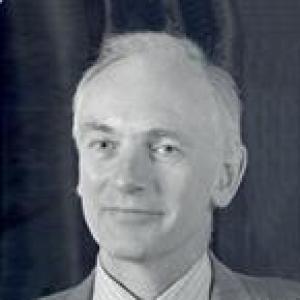 Emeritus Fellow, All Souls College (from 2015)
Chichele Professor of the History of War and University Academic Fellow All Souls College (from 2002 to 2015)
Professor of Modern History, University of Glasgow, and Director of the Scottish Centre for War Studies (from 1992 to 2001)
Fellow, Corpus Christi College, Cambridge (Life Fellow, 1992) (from 1979 to 1992)
Senior Lecturer in War Studies and International Affairs, RMA, Sandhurst (from 1978 to 1979)
Research Fellow, Corpus Christi College, Cambridge (from 1975 to 1978)
Undergraduate (1968–71) then postgraduate (from 1972) , Corpus Christi College, Cambridge (from 1968 to 1975)
Military history from the 18th century to date, including contemporary strategic studies, but with particular interest in the First World War and in the history of the British Army
European armies and the Conduct of War (London: Allen & Unwin, 1983).
Wellington's Legacy: the Reform of the British Army (Manchester: Manchester University Press, 1984).
From Waterloo to Balaclava: Tactics, Technology, and the British Army, 1815-1854 (Cambridge: Cambridge University Press, 1985).
The Politics of the British Army (Oxford: Clarendon Press, 1997).
The First World War, Vol. 1: To Arms (Oxford: Oxford University Press, 2001).
The First World War: A New Illustrated History (London: Simon & Schuster, 2003).
Clausewitz's On War: a Biography (London: Atlantic Books, 2007).
Specialist Advisor, Joint Committee on the National Security Strategy (from 2011)
CDS's Strategic Advisory Panel (from 2010)
Council, International Institute for Strategic Studies (from 2011)
National Committee for the Centenary of the First World War (from 2012)
Member, Defence Academy Advisory Board (from 2008)
Trustee, Imperial War Museum (from 2010)
Chercheur Associé, CREC-St Cyr (from 2007)
Commissioner, Commonwealth War Graves Commission (from 2006)
Director, Leverhulme Programme, Changing Character of War, University of Oxford (from 2004 to 2012)
Visiting Professor, University of Glasgow (from 2002)
Visiting Professor, Royal Norwegian Air Force Academy (from 2001)
Editor, War in History (from 1994)
Editor, Cambridge Military History series
Major Research Fellowship, Leverhulme Trust (from 2008 to 2011).
Five-year Leverhulme Trust award for the Changing Character of War Programme (from 2004 to 2009).
British Academy Thank Offering to Britain Fellow (from 1998 to 1999).