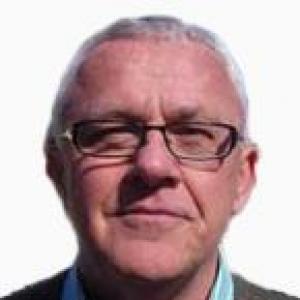 Professor Stephen Smith
BA (Hons), MSocSc, PhD, FBA, FRHistS
Emeritus Fellow since 2019
My research interests are in the histories of modern Russia and China and in comparative Communism. I am writing a book on the 'politics of the supernatural' which compares the efforts of Communist regimes in the Soviet Union (1917-41) and the People's Republic of China (1949-76) to eliminate 'superstition' from daily life, in areas such as popular religion, calendrical and life-cycle rituals, agriculture and folk medicine. It compares the ways in which ordinary people deployed religious and magical beliefs and practices as a way of dealing with and putting meaning on the turbulent and often traumatic changes that overtook their lives.
Contact
Senior Research Fellow, All Souls College (from 2012 to 2019)
Professor of History, University of Oxford (from 2012)
Professor of Comparative History, European University Institute, Florence (from 2008 to 2012)
Lecturer, then Senior Lecturer, and, finally, Professor, Department of History, University of Essex (from 1977 to 2008)
Postgraduate at University of Birmingham (from 1973-1977) and at University of Moscow (1976-7) (from 1973 to 1977)
Undergraduate, Oriel College, Oxford (from 1970 to 1973)
History of modern Russia/Soviet Union
History of modern China
Comparative history
The Oxford Handbook of the History of Communism (Oxford: Oxford University Press, 2014).
Revolution and the People in Russia and China: A Comparative History (Cambridge: Cambridge University Press, 2008).
(with Alan Knight), The Religion of Fools? Superstition Past and Present, Past and Present Supplement 3 (Oxford: Oxford University Press, 2008).
The Russian Revolution: A Very Short Introduction (Oxford: Oxford University Press, 2002).
Like Cattle and Horses: Nationalism and Labor in Shanghai, 1895-1927 (Durham NC: Duke University Press, 2002).
A Road is Made: Communism in Shanghai, 1920–27 (Honolulu/Richmond, UK: Curzon Press/University of Hawaii Press, 2000).
Red Petrograd: Revolution in the Factories, 1917-1918 (Cambridge: Cambridge University Press, 1983).
Member of the Editorial Boards for: Revolutionary Russia (1989–); Past and Present (1995–, editor 2009-14); Cultural and Social History (2004–); Antropologicheskii Forum (2005–); Twentieth Century Communism (2008–); Eurasian Review (Kookmin University, South Korea) (2008–); Ricerche Storiche (2009–), Ethnography (2009–); and Journal of Social History (2011–)
Member of the Council of the Royal Historical Society (from 2006 to 2008)
British Academy Research Leave Fellowship (from 2006 to 2008).
Arts and Humanities Research Council Research Grant (from 2002 to 2007).