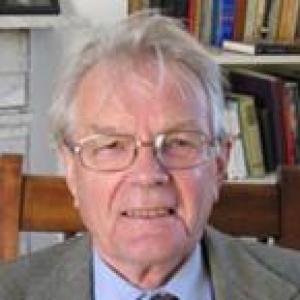 The Very Revd Dr John Drury
DD
Official Fellow since 2003
My book Music at Midnight: The Life and Poetry of George Herbert was published by Allen Lane / Penguin in 2013. I am now working on an edition of Herbert's complete poetry for Penguin Classics, due to be published in 2014.
Chaplain and Fellow, All Souls College (from 2003)
Dean of Christ Church, Oxford (from 1991 to 2003)
Dean of Chapel and Fellow of King's College, Cambridge (from 1981 to 1991)
Lecturer in Religious Studies, Sussex University (from 1979 to 1981)
Resident Canon of Norwich Cathedral and Examining Chaplain to Bishop of Norwich (Vice-Dean of Norwich, 1978) (from 1973 to 1979)
Chaplain and Fellow of Exeter College, Oxford (from 1969 to 1973)
Chaplain, Downing College, Cambridge (from 1966 to 1969)
Curate, St John's Wood Church, London (from 1963 to 1966)
Ordained at Westcott House, Cambridge
Undergraduate, Trinity Hall, Cambridge (to 1961)
Theology
A study of the poetry of George Herbert in its historical context and for its present power and value
Music at Midnight: The Life and Poetry of George Herbert (London: Allen Lane, 2013).
Painting the Word (London: Yale University Press, 1999).
The Burning Bush (London: Fount, 1990).
Critics of the Bible, 1724-1873 (Cambridge: Cambridge University Press, 1989).
The Parables in the Gospels (London: SPCK, 1985).
The Pot and the Knife (London: SCM Press, 1979).
Tradition and Design in Luke's Gospel (London: Darton, Longman, and Todd, 1976).
Luke (London: Collins, 1973).
Angels and Dirt (London : Darton, Longman, and Todd, 1972).
Hon. Student of Christ Church
Hon. Fellow of Exeter College and Trinity Hall, Cambridge
Hussey Lecturer, University of Oxford (1997)
Syndic, Fitzwilliam Museum, Cambridge (from 1988 to 1991)
Examining Chaplain to Bishop of Chichester (from 1980 to 1982)
Fleck Resident in Religion, Bryn Mawr College, USA (1978)
Member, Doctrine Commission of Church of England (from 1978 to 1982)
Joint Editor, Theology (from 1976 to 1986)